~~~~~~~~~~~~~~~~~~~~~~~~~~~~~~~~~~~~~~~
Hollywood TV VJ Metal Sanaz shows her NPM colors. Look her up on MySpace.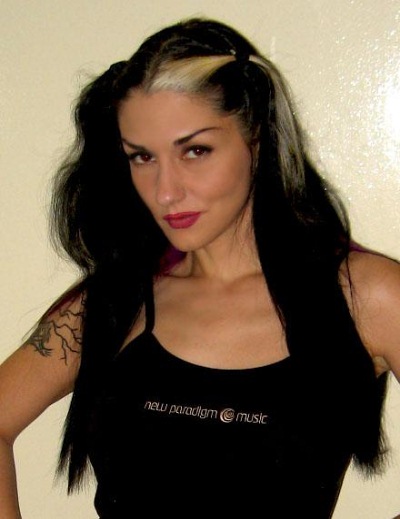 ~~~~~~~~~~~~~~~~~~~~~~~~~~~~~~~~~~~~~~~
Special thanks to Chicago bartender and model Laura VonFange for coming down to take some shots for the catalog.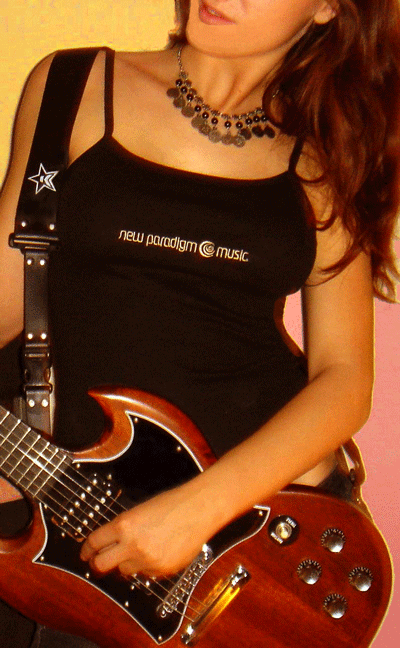 Like the baby-t? Available at The New Paradigm Store.

~~~~~~~~~~~~~~~~~~~~~~~~~~~~~~~~~~~~~~~

IODA selected to FORTUNE's 25 truly innovative companies for 2005. Two years ago it seemed as if everybody in the online music world was lamenting that rock stars like Madonna wouldn't let their songs be sold on the Internet. Kevin Arnold was an exception. A self-described "music technology geek" and founder of San Francisco's Noise Pop festival, he was convinced that there is a market in cyberspace for songs by obscure artists like the Plastic Constellations and Drist. In 2003 he launched the Independent Online Distribution Alliance, better known by its mystical-sounding acronym, IODA. Today it is a fast-growing company, distributing music from 500 independent record labels to digital retailers like iTunes, Napster, Rhapsody, MSN Music, and Starbucks' Hear Music. IODA has yet to turn a profit, but Arnold expects $3 million in revenue this year—a tenfold increase over 2004.

It's easy now to see why IODA is thriving. Unlike a traditional record store, digital music services essentially have infinite shelf space, and their customers love to explore the weirder corners of their libraries. Rhapsody and Napster, which offer subscription services, say that less than 50% of the songs that customers groove to each month come from major-label catalogs. When a big-name artist like Eminem puts out a record, one of its cuts will quickly become the services' most downloaded song, but that will still account for just a tiny fraction of what subscribers are actually listening to. Says Napster COO Laura Goldberg: "Our people are really into sampling new stuff." Perhaps before long Drist will outsell Madonna. — Devin Leonard

See the entire list:Fortune's Top 25 Breakout Companies 2005

~~~~~~~~~~~~~~~~~~~~~~~~~~~~~~~~~~~~~~~

Have you been to Jamaicans.tv yet? They've just launched their new Internet TV directory.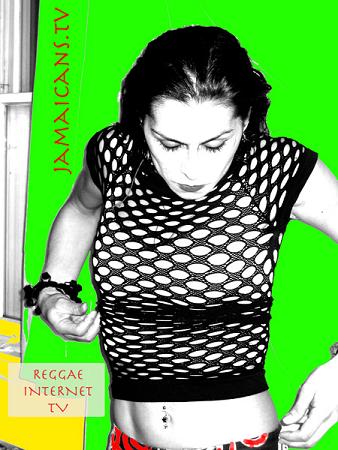 ;)

~~~~~~~~~~~~~~~~~~~~~~~~~~~~~~~~~~~~~~~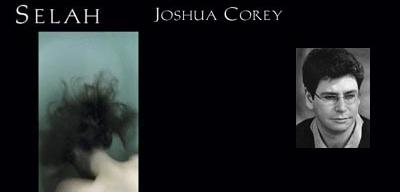 Josh Corey's review of 'Future Junk' by The Mates.
"Looking forward to looking backward? Join "The Mates" on their defiantly nostalgic journey into Future Junk, the imaginary soundtrack to a Doris Day-Rock Hudson romantic comedy set in a Britpop version of The Jetsons. Melancholy harmonic fields shimmer behind the perfect pop craftsmanship of the slaphappy opener "Which Way to the Future" as well as in outright downers like "The Buzz Is Over" and "Despair"; the dialectic comes full circle with the eminently danceable "This Sucks." The spirit (and seemingly the voice) of John Lennon at his most sarcastic presides over "Joke," but it's the wistful sweetness of these tunes that linger in the ear."

Check out more of Josh's great writing at his blog Cahiers De Corey, or click the picture above for his brand new book of poetry.



~~~~~~~~~~~~~~~~~~~~~~~~~~~~~~~~~~~~~~~
A big thank you to Charles and Maria of Jamaicans.tv for this shot.




Like dem Baby-t? Get it here! ~> New Paradigm Store.

~~~~~~~~~~~~~~~~~~~~~~~~~~~~~~~~~~~~~~~
The internet tv portion of the site is open. Have you seen this video yet?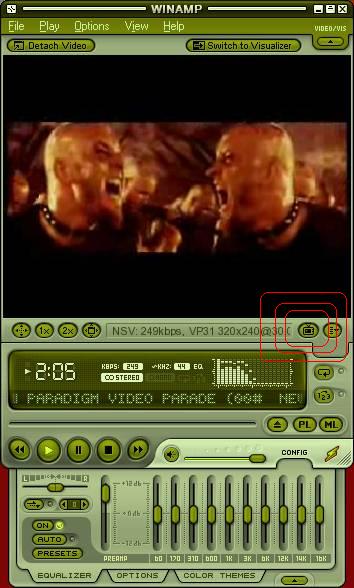 Remember, you need the latest version of Winamp to watch it.
Once you have the players installed, press the Internet TV button (shown above) to launch the internet tv playlist.

(Click on either Winamp graphic shown here to download the player)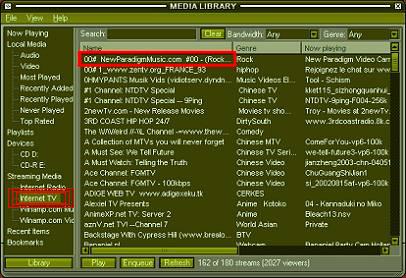 Double click our channel listing at the beginning of the Winamp TV directory, or connect over at NParadigm.tv to begin watching the show.

Check out stills from videos showing NOW!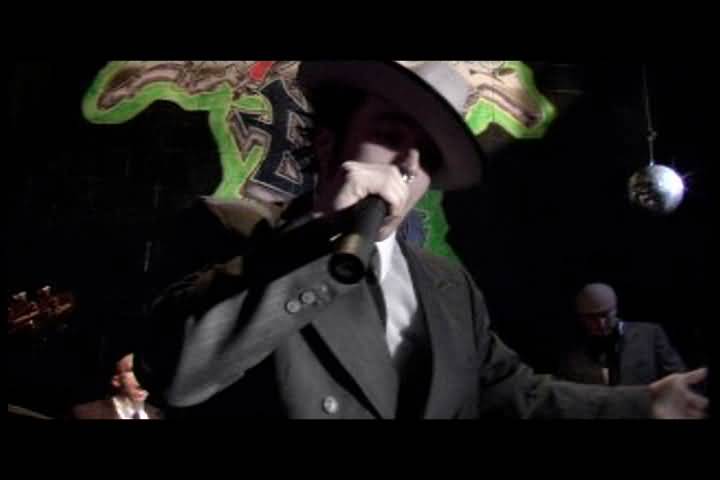 'Migrate' - Nuisance Crew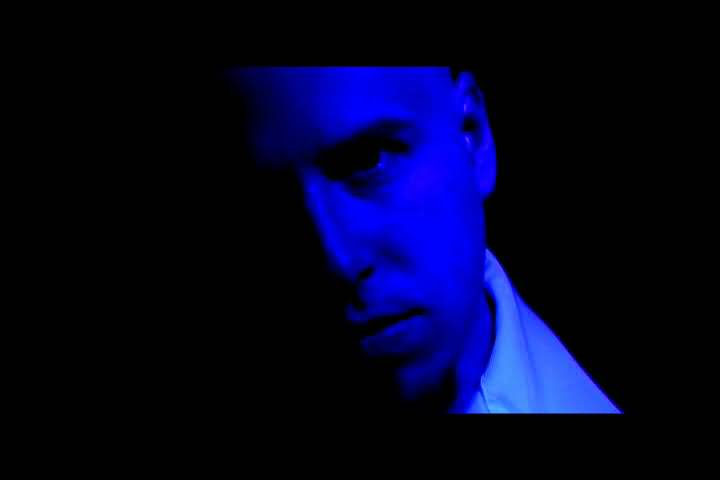 'Reason To Hate' - 30 Seconds of Shame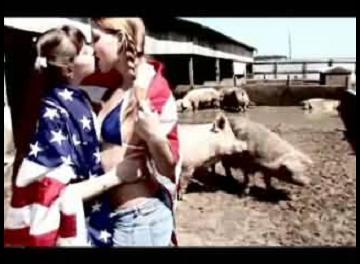 'Rapture' - Marcato


'Involve Synthetic' - Indigo Child


~~~~~~~~~~~~~~~~~~~~~~~~~~~~~~~~~~~~~~~
Julienne is spending so much time working on her new dance tracks it's a wonder she has time to take any photos for us. Tis a miracle! ;)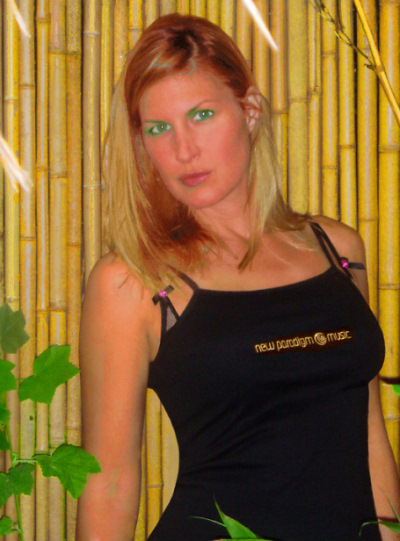 Like the baby-t? Available at The New Paradigm Store.